Service Department
SBM'S Service Department's mission is to provide excellent and reliable service: Managing print services, supplies, security, maintenance, and other support services to our customers copy machines and networks. From basic usage to trouble shooting the hard problems, we are dedicated to trying to resolve any issues our customers have when it comes to their business office technology needs. We offer service on most Sharp devices, HP Printers, time clocks, cash registers, shredders, and office networks. Most of our service center technicians have been in the field for over 30 years, and we strive to have as prompt of a response time as possible.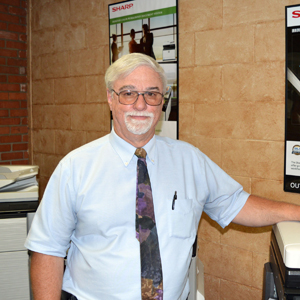 Manages service operations by maintaining productivity, morale, and resources for the service department. He provides guidance and support for his staff. Additional duties include lease administration, equipment order administration, and remote networking and connectivity support for copiers and printers. John has been with SBM since 1974.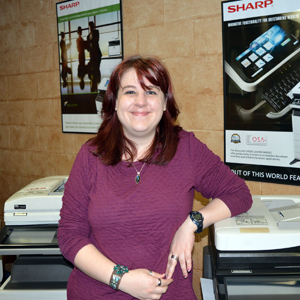 If you have called in to our service department more than likely you have had the pleasure of speaking with Sara. She handles calls, enters service calls and Sharp toner orders. She also handles toner monitoring for our Managed Print Services. Sara has been with SBM since 2010.