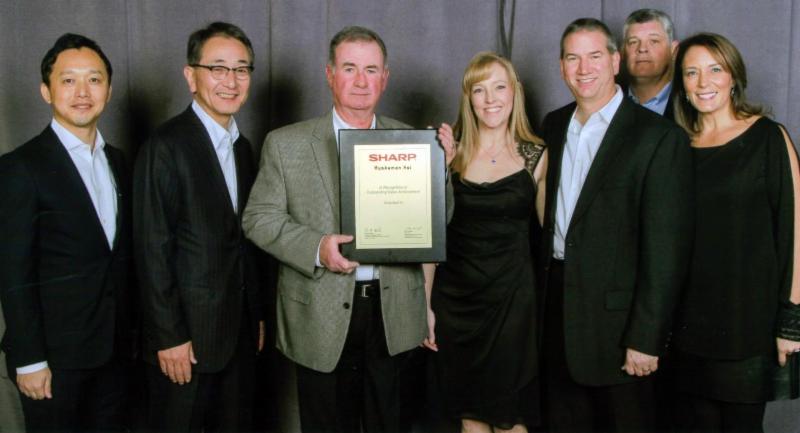 Sharp Imaging and Information Company of America has recognized SBM (Sterling Business Machines, Inc.) as a Hyakuman Kai Dealer. Sharp awards Hyakuman Kai status to outstanding dealers that have achieved $1 million in sales during the past year. This is SBM's third year in a row of achieving this award. SBM is among a select group of dealers recognized by Sharp from the hundreds of dealers that sell Sharp's advanced business products and solutions in the U.S.
"The Hyakuman Kai Award reinforces our commitment to Sharp dealers like SBM," said Doug Albregts, president, Sharp Imaging and Information Company of America. "SBM provides our industry leading and innovative multifunctional products, intuitive software applications, and unparalleled security and support programs; building long-lasting relationships through outstanding customer service. It is an honor to recognize them as a leader among our dealer network." "Our goal is to provide the Sauk Valley Area businesses with World Class products, support, and help encourage business growth within our communities," said Herb Richter, Vice-President of SBM. "We are so proud to be a Sharp dealer and look forward to strengthening our customer relationships by supplying the latest technology and document solutions."
Also recognized at this year's Sharp Annual Convention was Terry Loring, sales manager of SBM for being in the top 10% of sales production in the Sharp dealer community. "This is a tribute to Terry's dedication, knowledge, and commitment to his customers," said Herb Richter.

The U.S. AbilityOne Commission® is pleased to announce that Sterling Business Machines, Inc. has been recognized as an "OUTSTANDING" AbilityOne Program distributor due to your continual efforts to support the AbilityOne Program during Fiscal Year 2016.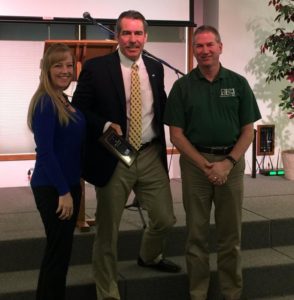 Shannon and Herb Richter were presented a plaque at this year's annual luncheon of the United Way of Whiteside County. The plaque was to the Employees of SBM for the "2016 Small Business of the Year" award. SBM's staffs contributions and SBM's paper sales proceed program allowed SBM to proudly contribute to the United Way's Campaign.